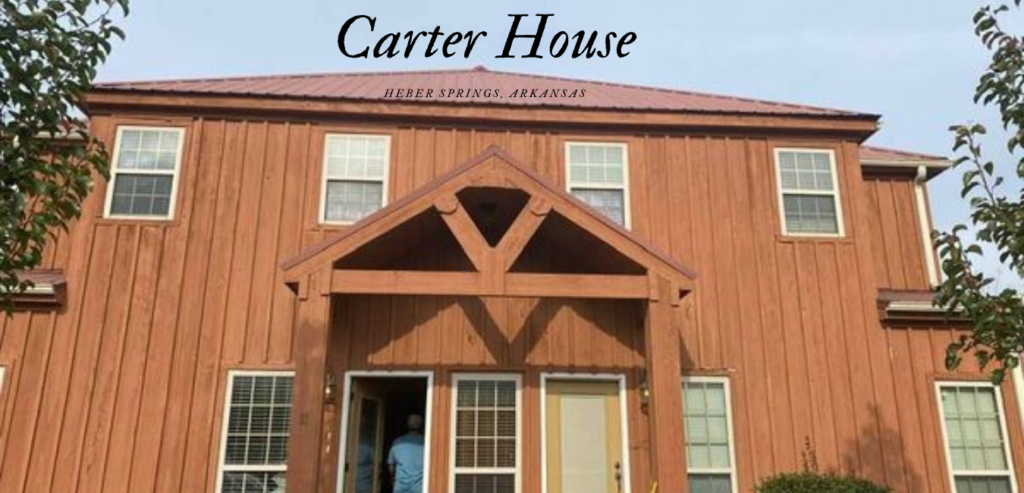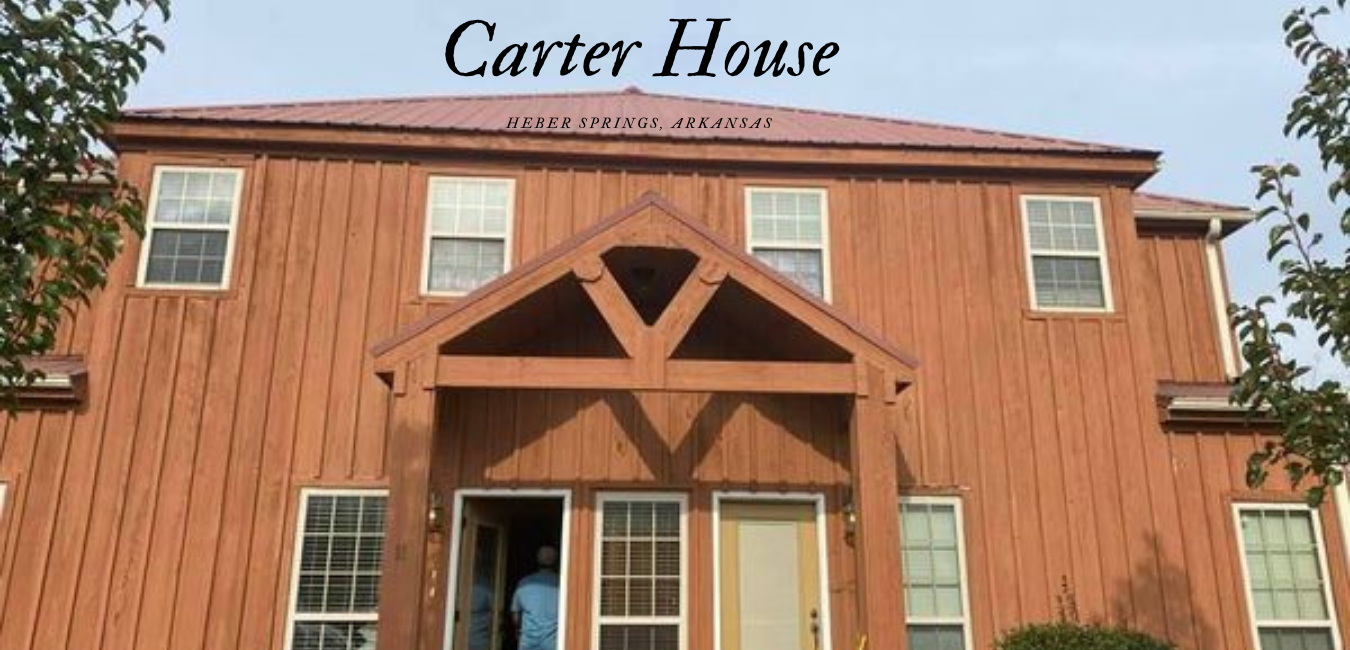 For years it has been a goal of mine to acquire home away from home that could be a vacation getaway for my family as well as a business retreat for my clients. I believe Carter House will accomplish that goal!
Nestled in beautiful Heber Springs, AR resort area and equipped with three separate living quarters under one roof, Carter House can be the perfect weekend getaway for a couple, or enough room for the entire family to spend an extended vacation. Enjoy the nearby river, or venture out to Greer's Ferry Lake for a day of boating and fishing!
For businesses, Carter House has perfect accommodations for leadership meetings and staff retreats. Explore the two separate living spaces to see which unit is perfect for your next getaway!
Thank you Clinton Whitney Downing of Revival Design and Consign, in Monroe Louisiana, for designing Carter House. To see more of Clint's work visit him on Facebook.  If you're interested in his designs, contact him at (318) 381-8191. Revival is located at 300 Walnut in Historic Downtown Monroe. Hours are 11am-5pm Tuesday- Saturday.