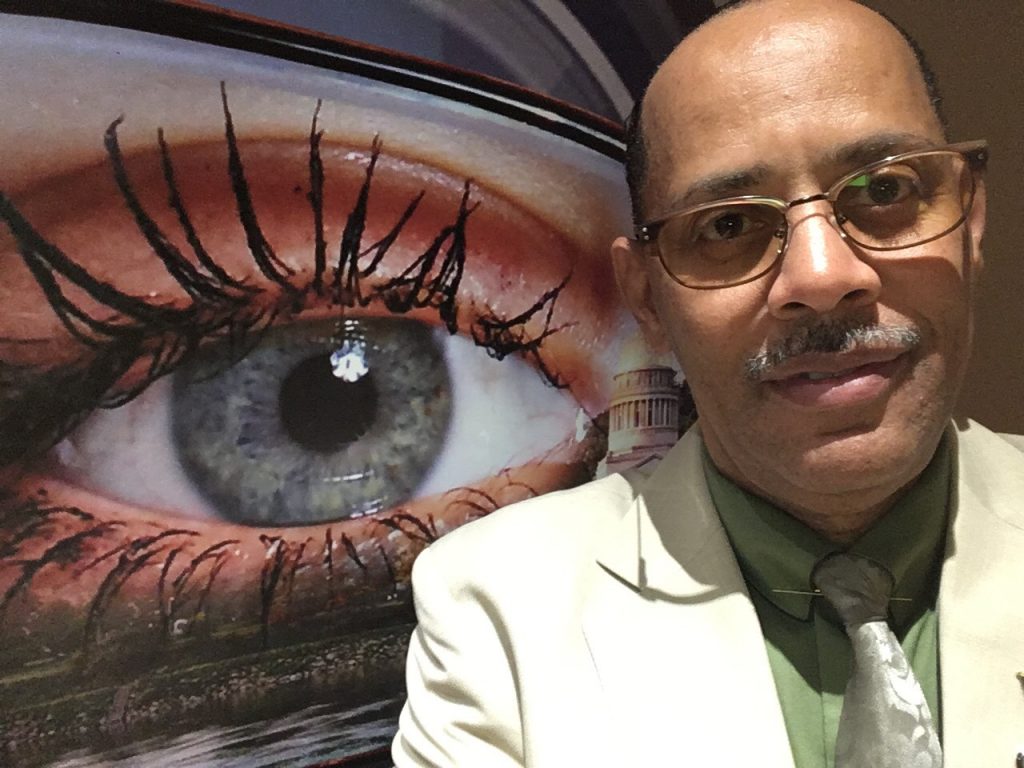 Lynn E. Lawrence, CMSgt(ret), MS, CPOT, ABOC, COA, OSC
Bio:
Lynn E. Lawrence is currently a national lecturer and an ophthalmic technician for Mills Eye and Facial Plastic Surgery.  As the owner of See The Light Consulting, LLC., he develops staff development, educational, and compliance materials for office use.   An American Optometric Association, American Board of Opticianry, and Joint Commission for Allied Healthcare Personnel in Ophthalmology approved speaker. In 2009 he retired from the USAF after 30 years of service.  During his military career he was promoted to the top 1% of the enlisted ranks to Chief Master Sergeant, and then assigned to the Army/Air Force Exchange Service Headquarters, Dallas, Texas as the Optical Program Manager.  He oversaw quality control for 133 optical stores world-wide.   He was also appointed by the Air Force Surgeon General as the Ophthalmic Career Field Manager where he oversaw 540 Optometry/Ophthalmology technicians at 90 locations around the world. Lynn was 1 of 4 nationally recognized technicians selected to attend the Industry sponsored 2020 Summit where industry and optometry collaborated to overcome professional hurdles within optometry.
Lynn is a native of Saint Louis, Missouri.  He graduated from Rite­nour Senior High School, St. John, Missouri.  He joined the Air Force's delayed entry program in January 1979.  He entered Basic Military Training School at Lackland AFB, Texas in August 1979.  He is currently AOP education volunteer for SECO International.
Lynn is married to the former Tracy C. Parsons of Saint Charles, Missouri.  They have one son, Lynn Jr. (USAF), one daughter, Marciana, one daughter in-law, Mona Lisa, one son-in-law, John Gillispie and six grandchildren.  
EDUCATION:
Master of Science in Organizational Leadership, Columbia Southern University,  2019

Bachelor of Science in Business Management, Columbia Southern University, November 2008, Orange Beach, Alabama

Senior Non-Commission Officer Leadership School, Mar 2007, Gunter AFB, Alabama

Non-Commission Officer Leadership School, November 1989 Kadena Air Base Japan

Non-Commission Officer Leadership Academy, Barksdale July 1994, Air Force Base, LA

Associates in Optometric Technology, April 1994 Community College of the Air Force

Certificate of Management University of Maryland, May 1992 Community College of the Air Force

Certified 1992: American Optometric Association Paraoptometric Optometric Technician (CPOT)

Certified 2009: American Board of Opticianry (ABOC)

Certified 2014: Joint Commission for Allied Health Personnel in Ophthalmology (COA) Feb 2014

Member, Commission on Paraoptometric Certification and AOA Paraoptometric Section 1994 – 2010

Member, South East Conference of Optometry AOP Education Committee 2011- present

Occupational Safety and Heath Associations course on office application for an OSHA program 2013
STAFFV DEVELOPMENT/LECTURE EXPERIENCE: AOA, ABO, NCLE, JCAHPO, COPE Approved Speaker since 2008
Provided Professional speaking for: Air Force Special Operations Senior Enlisted Professional Development Course (2005-2007), American Optometric Assoc Paraoptometric Section, South East Conference of Optometry (SECO) Speakers Bureau (2003-2016), Armed Forces Optometric Assoc Paraoptometric Section, East/West Optometry Conference , Texas,  Florida, Maine, Kansas, Tennessee,  New Jersey, West Virginia, Kansas, Kentucky, Mississippi, Minnesota, Oklahoma, Pennsylvania, Virginia, Alabama, Minnesota,  Montana, Louisiana,  Nebraska, Wisconsin, Illinois, Idaho, Arkansas, North/South Carolina, Virginia, Iowa, Oklahoma, GWCO, State Association meetings, Quantum Optical, Heart of America Conference,  Expo West, West Virginia OMA, private non-ophthalmic offices as well. Lectured for student optometrists at Pacific University.  Lectured on the importance of ANSI requirements to techs and opticians in the countries of Canada, Korea, and Japan.
MAJOR AWARDS:
2005 Air Force Optometry Technician of the Year,  2000 American Optometric Associations Paraoptometric of the Year, 2006 Donald D. Dutton Award (Ophthalmic Technician of the Year) winner: ACC 1994, Air Force 1996, PACAF 1996, AFSPC 1999, 2000, and AFSOC 2001, 2002, 2003, 2005, 2011 South East Conference of Optometry Paraoptometric  of the South
PUBLISHED ARTICLES:
AOA Newsletter, Air Force Safety Journal, Optometry News